SEND A PHOTO OF YOUR HAIR AREA ON WHATSAPP
online consultation
Fill out the form to send a reservation request.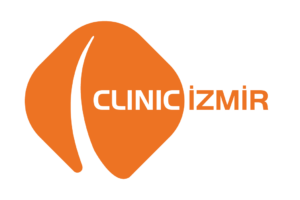 ABOUT US
As Clinicizmir, a family that closely follows technological developments, we offer honest, ethical, and result-oriented alternatives for hair transplantation, beard-mustache transplantation, eyebrow/eyelash transplantation, and scar revision applications. We provide services to our clients that are tailored to their needs, proportionate to their expectations, accessible, and yield successful results. We provide services in a sterile environment in hospital conditions with expert doctor control and our expert team, and we also carry out all follow-ups after the operation. As Clinicizmir family, we support our clients in order to provide them with services that are suitable for their needs, proportionate to their expectations, accessible, and successful results.
After
Before
After
Before
BEFORE & AFTER Gallery
Eliquam magna massa, gravida finibus fermentum sit amet Suspendisse consequat lacus libero. In ultricies gravida Maecenas nec erat sit amet eros venenatis ultricies.
NoInsurance?Getyour preventive care for a low monthly fee
Every Appreciation Makes Each One Better
jan 2023
For surgeries
Porttitor massa id neque aliquam vestibulum morbi blandit
jan 2022
For Therapy
Vitae elementum curabitur vitae nunc sed velit dignissim sod
jan 2021
For skin care
Sagittis aliquam malesuada bibendum arcu vitae eleme
frequently asked questions
how much do you charge for pedicure ?
Suscipit adipiscing bibendum est ultricies integer quis auctor. Vitae proin sagittis nisl rhoncus mattis rhoncus urna neque viverra. Sollicitudin aliquam ultrices sagittis orci a. Feugiat pretium nibh ipsum consequat nisl.
WHAT TYPES OF TREATMENTS DO YOU OFFER?
Lectus mauris ultrices eros in cursus turpis massa. Neque gravida in fermentum et sollicitudin ac orci phasellus egestas. Consectetur libero id faucibus nisl tincidunt eget nullam non nisi. Lectus magna fringilla.
how do i book my appointment ?
Adipiscing bibendum est ultricies integer quis. Tortor at risus viverra adipiscing. Nulla facilisi morbi tempus iaculis urna id volutpat lacus. Hac habitasse platea dictumst quisque sagittis purus sit.
can i cancel my appointment
Morbi quis commodo odio aenean sed adipiscing diam donec. Egestas sed sed risus pretium quam vulputate dignissim. Rhoncus aenean vel elit scelerisque mauris pellentesque pulvinar pellentesque.
No Posts Found in Category 1
No Posts Found in Category 68